Trademark Attorney Germany Cologne | Advice and representation on trademark law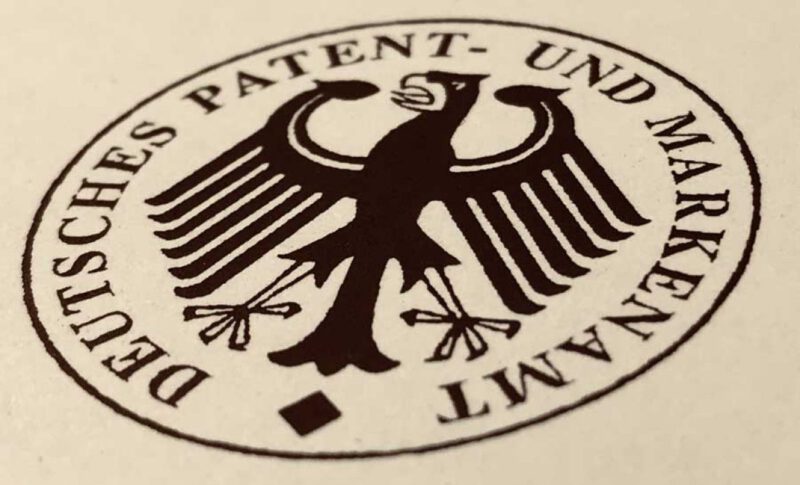 Trademarks are the essential assets of every company. They ensure that you as an entrepreneur can recognize your company and distinguish it from your competitors. In addition, registered trademark protection provides security for the continued existence of your protected business designation. As a lawyer for trademark law, we support you in the examination, development and defense of your trademark rights and designation rights.
Did you know that a trademark application with protection for Germany often costs less than a single advertisement?
Without trademark protection, it is not uncommon that high costs for advertising and marketing have suddenly been spent completely uselessly, because the use of an advertised name has to be stopped overnight.
Our qualification as a lawyer for trademark law consists of many years of specialization in trademark law. Since 2002, we have handled several hundred trademarks nationally and internationally and accompanied numerous proceedings. Trademarks are our great passion. In the international field, we work closely with colleagues abroad. Thus, we can effectively defend and protect your trademark rights abroad as well. Attorney Heymel has been a specialist attorney for intellectual property since 2006.
Trademark Attorney – What we can do for you:
comprehensive advice on trademark development and trademark strategy

Searching and monitoring of intellectual property rights, trademarks
Finding company names
Assistance with objections during the application procedure, delimitation agreements
Opposition proceedings, representation of trademark owners/applicants before the German Patent and Trademark Office (DPMA), the Federal Patent Court (BPatG), the EUIPO or the European court
Trademark monitoring

Advice on cross-jurisdictional issues relating to competition law and copyright law

This includes, for example, topics such as the supplementary protection of services under competition law
copyright issues in connection with the development of trademarks/logos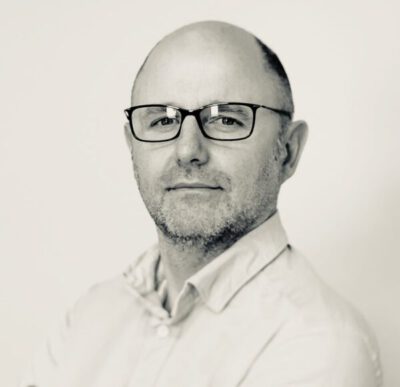 Hendrik Heymel, Certified IP Lawyer
Trademark Law attorney – We for you – free initial assessment
Our law firm, located in Cologne, has specialized in trademark law for more than 20 years. As a lawyer for trademark law and a specialist lawyer for intellectual property law, we are available to our clients with professional help in case of questions or for a consultation. You can call us without obligation for this purpose.
We also offer our clients a no-obligation callback and a free initial consultation. For a free initial consultation, you can best use our form for a free initial consultation. As part of the free initial consultation, you will receive a free initial assessment from us.
Please feel free to call us at 0221 29780954. We provide advice nationwide in Germany.
Fundamentals of trademark law
Trademark law is part of the protection of intellectual property. German trademark law is essentially governed by the MarkenG. In some cases, the provisions of the UWG also apply. Special regulations apply to international trademarks such as the Union trademark or the IR trademark. Trademark law is harmonized to a large extent. This means that in the European area there are uniform regulations under Union law for certain rights such as trademark rights.
Trademark law protects not only registered trademarks, but also so-called corporate identifiers such as company names. In addition, there are further protective rights such as the work title or the special business emblem. There are sometimes major differences between the respective rights, both in terms of the requirements for protection, the creation of protection and the scope of protection. Whereas trademarks, for example, regularly (with a few exceptions) acquire protection only through trademark registration, the right to a corporate designation already arises through use in the course of business.
Trademark Attorney – For which cases
A trademark attorney always comes into play when it comes to matters concerning trademark registration, trademark monitoring, trademark defense, transfer of trademark rights or trademark rights. For example, if you want to protect your company name or a logo. The activities of a lawyer for trademark law are not limited to registered trademarks, but also include unregistered trademark rights. For example, a trademark lawyer should be consulted when choosing a new company name.
When it comes to trademark infringement or trademark violation, a lawyer for trademark law is always the right contact. If, for example, a competitor uses one's own brand name or company name in a domain, claims for injunctive relief under trademark law can be asserted. In order to handle such cases, a lawyer's specialization in trademark law is in most cases a prerequisite for comprehensive and qualitative advice.
Trademark registration – Trademark Attorney
To protect business designations for certain goods or services, it is advisable to register a trademark. For protection in Germany, the German trademark is recommended.
For trademark protection in the European Union, there is the European trademark. The EU trademark is registered with the EUIPO.
For international trademark protection, a trademark can also be protected directly in the respective country. Alternatively and much more practicable is a trademark protection via the IR trademark system (Madrid Trademark Agreement or Protocol to the Madrid Trademark Agreement).
Protect company name – lawyer trademark law
When it comes to protecting a company name, good legal advice is valuable. A variety of questions arise here: Does the company name need to be protected separately? How do I find the right company name? Do I have to have the company name specially checked? Does a logo have to be protected in addition to the company name? As a lawyer for trademark law, we provide comprehensive advice on the topic of protecting company names.
Trademark Attorney for Trademark Infringement & Trademark Infringement
The trademark infringement is usually associated with considerable financial losses. Both the owner of the infringed trademark and the infringer must expect considerable costs. In particular, the infringer of a trademark right is often confronted with massive payment demands. In addition, the infringer of a trademark right is no longer allowed to use the trademark from one day to the next. If product names are affected, this can mean a production stop. A production stop in turn means massive economic losses.
The same applies to the unauthorized use of a company name. Here the company must be renamed within a short time. Old business documents, stationery, packaging, domains, e-mail addresses may suddenly no longer be used. A lawyer for trademark law can provide valuable support here, both in representing the company in the infringement case and in choosing a new name.
As a trademark lawyer, we are available to advise you in the event of trademark infringement or trademark violation.
Trademark Law & cease and desist letter
In the event of a trademark infringement, a warning is generally the first step in asserting claims under trademark law. With the warning notice, the warned party is requested to submit to the warning notice with a cease-and-desist declaration. Hereby, the infringer is to acknowledge the asserted trademark claims for injunction, disclosure and damages. The cease-and-desist letter is a formal legal requirement for the later assertion of claims in court. Thus, with a few exceptions, courts may not issue a preliminary injunction without a prior warning.
If the claimant asserts the trademark claims with a lawsuit without prior warning, the claimant may be charged with the full costs of the court proceedings. On the other hand, even an unjustified warning can give rise to claims for damages against the person issuing the warning. Therefore, special care is required when formulating the warning. If mistakes are made, this can have unpleasant consequences for the person issuing the warning. As a lawyer for trademark law, we provide comprehensive advice on the subject of warning letters in connection with trademark law.
Do you need a Trademark Attorney?
We advise on all questions of trademark law:
– certified IP-Lawyer
– free initial consultation
– over 20 years of professional experience