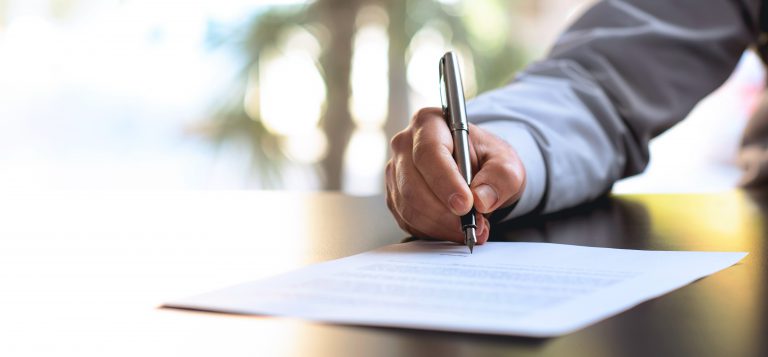 Attorney Contract Law Germany Cologne
With our many years of experience in drafting/ reviewing contracts and conducting negotiations, we are at your disposal in the field of contract law.
Contract law is a multidisciplinary field. A contract regulates the legal relationship between the contracting parties. The rights and obligations of the contracting parties are hereby determined. Contracts concern different areas of expertise, so it makes sense to consult a lawyer who specializes in the respective area of law.
For example, an advertising agency contract regulates the classic rights and obligations of a service contract or contract for work and services. However, other areas of law are also affected, such as copyright or data protection (DSGVO). A software creation contract also includes, for example, provisions of the contract for work and services or even rental agreement, copyright, data protection. The demarcation between the applicable contractual forms (contract for work/service contract) is often not easy. However, the legal consequences of the different contract forms can be serious.
If a contract is disadvantageous or even faulty, this can lead to considerable financial or economic losses. As a lawyer for contract law, we represent your interests and protect you from mistakes.
Attorney contract law – our services
Contract preparation
Contract review
Contract negotiation
Enforcement of contractual rights/obligations
We draft and review individually negotiated contracts and general terms and conditions.
International Contract Law
In international legal relations, contracts with a foreign connection are often very complex and difficult with regard to the legal consequences. Here it is important to pay attention already at the conclusion of the contract which law is to be applied and in which country e.g. the place of jurisdiction for a legal dispute is. It should also be taken into account that rights or claims are often difficult to assert or enforce abroad. We advise and represent on all questions relating to German law. If foreign law is to be applied, we examine the practicability and feasibility of contractual regulations together with cooperating attorneys abroad.
We for you – free initial consultation
If you have any questions or need advice on contract law, please call us or send us a message. You can also take advantage of our free initial consultation.
You can call us without obligation for this purpose +49 221 29780954.